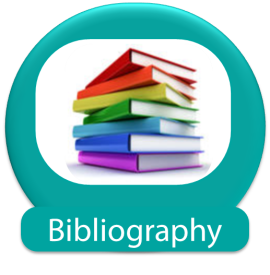 Act Now!
Request A Free Quote

   info@editaura.com

  U.S./East Coast/Boston
(+1) 617-7786797

  West Europe/Spain/Barcelona
(+34) 93-1731323 Ÿ

  East Europe/Czech Republic/Prague
(+420) 2-55712650 Ÿ

  Asia/China/Beijing
(+86) 10-84054256 Ÿ

  Middle East/Israel/Tel-Aviv
(+972) 050-9831911
Bibliography
editAura helps you manage and format your reference citations and bibliography list ensuring 100% equivalence between citations and references listed in your manuscript while also providing consistent, journal-ready (or other required) formatting.
Using designated software (EndNote), we ensure that:
All cited reference indeed appear in your reference list;
Your reference list includes all and only those references that you have cited;
Each of your bibliography entries is complete;
All citations and references are formatted as required by the journal to which you are submitting your work.
Managing your bibliographies in such a manner is recommended as it:
Facilitates the re-use of entries in different research projects or publications;
Allows to control all formatting elements to conform with the desired publication outlet;
Allows for quick reformatting should it be necessary;
Automatically adjusts your reference list according to used citations.
Independent complimentary services that can be requested separately:
Either one of our editing packages: proactive scientific editing, contextual editing, linguistic editing
Reference citation and bibliography management (using an EndNote library) ensuring 100% equivalence between citations and reference list as well as consistent, journal-ready formatting and full bibliographic information
Creation of infographics and preparation of publish-ready artwork
Translation into English of scientific manuscripts
Overall manuscript evaluation
Consulting services, including: review of comments your submitted work has received, optimal design and structure of your work to best convey your core messages, potential infographics and artwork that will simplify the understanding of your research ideas and conclusions, assessment of quotes or work samples you have received from various professionals
We are acutely aware of your confidentiality requirements. See our terms and policies.