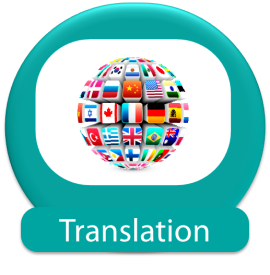 Act Now!
Request A Free Quote

   info@editaura.com

  U.S./East Coast/Boston
(+1) 617-7786797

  West Europe/Spain/Barcelona
(+34) 93-1731323 Ÿ

  East Europe/Czech Republic/Prague
(+420) 2-55712650 Ÿ

  Asia/China/Beijing
(+86) 10-84054256 Ÿ

  Middle East/Israel/Tel-Aviv
(+972) 050-9831911
Translation
Authors often find it easiest to write in their own language in which they may express their ideas most accurately.
In addition to our English editing services, editAura thus offers translation into English of scientific materials in any language. Our strong scientific and technical background ensures:
Accurate understanding of complex or highly specialized ideas and therefore accurate expression of these ideas in the translated manuscript
Consideration of your core messages and their bearing on your text at large for optimal phrasing and style
High level of language and use of terminology adequately representing researchers in the field
Linguistic, stylistic, and terminology accuracy and consistency
Accurate use of English grammar, punctuation, and spelling
Best formatting, including journal-specific requirements
Consistent document and table formatting using built in document styles
Independent complimentary services that can be requested separately:
Either one of our editing packages: proactive scientific editing, contextual editing, linguistic editing
Data consistency
Reference citation and bibliography management (using an EndNote library) ensuring 100% equivalence between citations and reference list as well as consistent, journal-ready formatting and full bibliographic information
Creation of infographics and preparation of publish-ready artwork
Overall manuscript evaluation
Consulting services, including: review of comments your submitted work has received, optimal design and structure of your work to best convey your core messages, potential infographics and artwork that will simplify the understanding of your research ideas and conclusions, assessment of quotes or work samples you have received from various professionals
We are acutely aware of your confidentiality requirements. See our terms and policies.