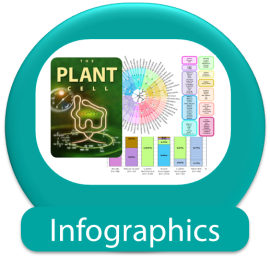 Act Now!
Request A Free Quote

   info@editaura.com

  U.S./East Coast/Boston
(+1) 617-7786797

  West Europe/Spain/Barcelona
(+34) 93-1731323 Ÿ

  East Europe/Czech Republic/Prague
(+420) 2-55712650 Ÿ

  Asia/China/Beijing
(+86) 10-84054256 Ÿ

  Middle East/Israel/Tel-Aviv
(+972) 050-9831911
Infographics & Artwork
Your outstanding research should be presented in the most impressive and influential manner to be quickly and easily recognized for its innovation and unique contribution meriting publication.
We raise your manuscript to another level altogether with attractive, easy to follow, meaningful graphics that best convey your distinctive ideas and conclusions.
editAura handles graphics at three levels:
Use our custom made infographics (informational graphics) depicting your specific research ideas and messages to create optimal impact in your manuscripts. editAura specializes in creating infographics that highlight core attributes of your manuscript, and we particularly excel in translating complex ideas into enticing, simplified, graphics.
In fact, we pride ourselves of this particular skill so much that we offer it free of any additional charge as part of our proactive scientific editing.
Create new PowerPoints or turn old ones into a lively, effective medium with which to present your work in class or in professional conferences. editAura helps you:
Start new presentations from scratch based on your guidelines or research documentation
Polish up the work you've already done
Create consistent formatting to course sessions
Build PowerPoint templates from which you can consistently formatted presentations on your own
Ensure your artwork is professionally prepared for publication meeting all camera-ready requirements. editAura's graphic expertise will help you achieve this goal.
Independent complimentary services that can be requested separately:
Either one of our editing packages: proactive scientific editing, contextual editing, linguistic editing
Reference citation and bibliography management (using an EndNote library) ensuring 100% equivalence between citations and reference list as well as consistent, journal-ready formatting and full bibliographic information
Translation into English of scientific manuscripts
Overall manuscript evaluation
Consulting services, including: review of comments your submitted work has received, optimal design and structure of your work to best convey your core messages, potential infographics and artwork that will simplify the understanding of your research ideas and conclusions, assessment of quotes or work samples you have received from various professionals
We are acutely aware of your confidentiality requirements. See our terms and policies.