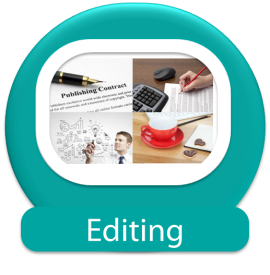 Act Now!
Request A Free Quote

   info@editaura.com

  U.S./East Coast/Boston
(+1) 617-7786797

  West Europe/Spain/Barcelona
(+34) 93-1731323 Ÿ

  East Europe/Czech Republic/Prague
(+420) 2-55712650 Ÿ

  Asia/China/Beijing
(+86) 10-84054256 Ÿ

  Middle East/Israel/Tel-Aviv
(+972) 050-9831911
Proactive Scientific Editing
Your excellent research deserves outstanding editing to be quickly and easily recognized for its innovation and unique contribution meriting publication.
We save you time, money, and emotional anguish by improving the quality of your manuscripts, clarifying ambiguities, facilitating visual representations, and producing robust, compelling publish-ready texts conforming to journal (or diverse) requirements, free of linguistic mistakes or other faults.
editAura offers three levels of editing services, best tailored to meet your needs as you advance towards publication. In addition, we offer our expertise as consultants.
Independent complimentary services that can be requested separately:
We are acutely aware of your confidentiality requirements. See our terms and policies.